Which clothing fabrics and materials are good for the skin?
2023-01-30
2023-01-30 13:04
Which clothing fabrics and materials are good for the skin?
Which clothing fabrics and materials are good for the skin?
Which clothing fabrics and materials are good for the skin?
This issue is a concern of many girls, but not every girl is good at clothing fabrics. Here Granduca shares some common sense about clothing fabrics that girls often use when buying clothes.
skirt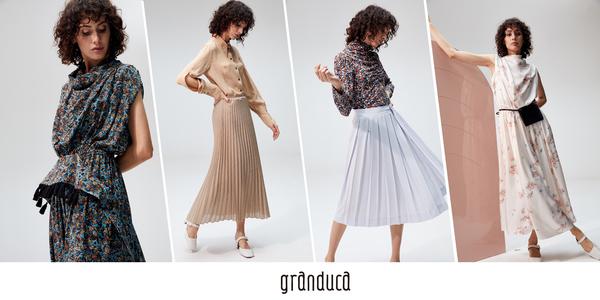 In life, skirts are indeed essential for girls, especially in summer, so what fabrics are commonly used in ordinary dresses?
Chiffon The characteristics of chiffon fabric are soft and delicate feel, light and thin texture, good air permeability, good drape, not easy to deform, and certain air permeability. Girls who are afraid of heat can choose dresses made of chiffon fabric. It is also cooler in hot summer.
Dresses made of pure cotton have better sweat absorption and slightly worse air permeability than chiffon, which does not affect it at all. The drape is not as good as chiffon, and it is prone to wrinkles, especially the fabric of cotton nylon The composition is about 95% cotton and 5% spandex), this kind of fabric will have a certain degree of elasticity, you can see the composition of the washing label when purchasing. Although pure cotton fabrics are easy to wrinkle, they are more crisp than chiffon. You can choose your favorite skirt according to the fabric according to your needs.
Linen is rarely used in dresses. Even if it is, it is made of cotton and linen, which contains cotton. The fabric of this material is also breathable, not easy to wrinkle, and has a good sweat-absorbing effect.
The fabric cost of mulberry silk is relatively expensive. If it is a skirt made of 100% mulberry silk, the cost price is relatively high, and the market price is at least thousands of dollars. Of course, this refers to better mulberry silk like granduca, which they use from heaven Silk.
T-shirt/Shirt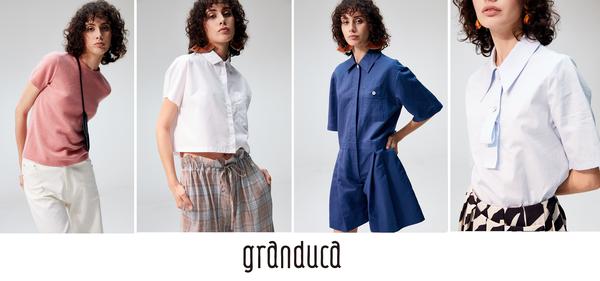 The fabrics used for T-shirts and shirts are similar to skirts. The fabrics mentioned above can be used for T-shirts/shirts, but for shirts, more linen is used than for skirts. After all, many shirts are used as coats. .
There is no great skill when buying clothes. Learn to read the ingredient labels of the washing labels, and you can basically know that the labels of some big brands are infallible. For example, the washing labels of Granduca are quite clear.