Shirt dress style recommendation
2023-01-30
2023-01-30 0:24
Shirt dress style recommendation
Shirt dress style recommendation
Shirt dress style recommendation
Everyone likes to wear shirts, whether it is striped or solid color shirts, I believe you have several in your closet, whether you match them with jeans or skirts, shirts can create different feelings. But did you know, better than a shirt is a shirt dress! The shirt skirt has the neutral handsomeness of a shirt and the gentleness of a dress. And the one-piece style saves you from having to think about what to wear on your lower body. In summer, a shirt skirt is much cooler than wearing pants. Which styles of shirt skirts should you prepare for this summer? You must have the following items.
DENIM SHIRT DRESS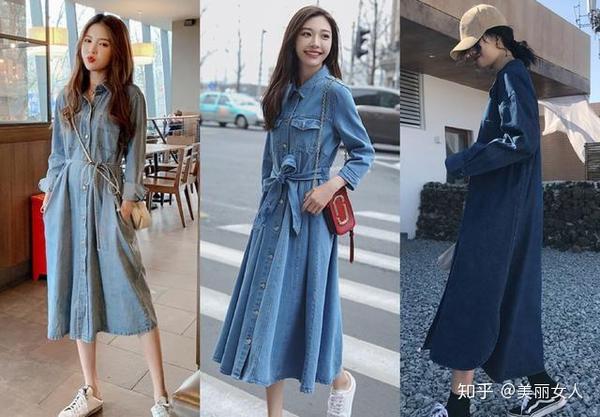 Denim shirt dresses will never go out of style. The denim shirt skirt with a loose cut and crisp material not only has the temperament of a shirt skirt, but also adds a casual style with tannin elements, full of street fashion sense.
Denim skirts are relatively thick, suitable for spring, but can't be worn when the weather is hot. The denim fabric gives people a cool sense of sight, and it is more feminine when made into a shirt skirt.
Waist Shirt Dress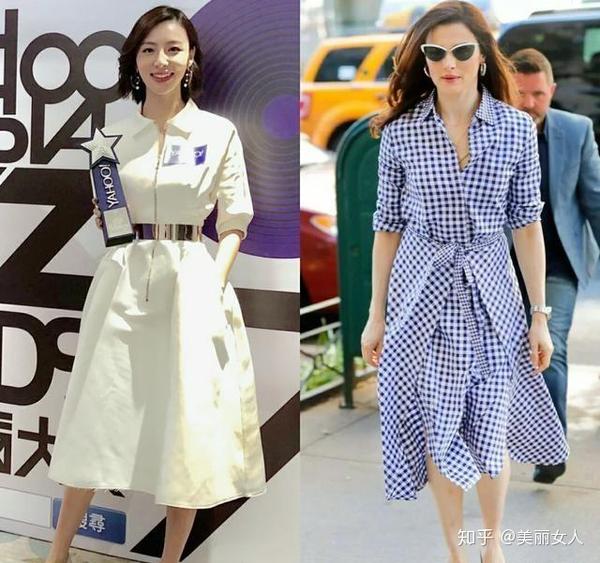 The waist design can clarify the waistline and highlight the S-shaped curve, especially the shirt skirt, which is a combination of softness and handsomeness. The shirt skirt itself is a neutral style. If there is no waist, how can it highlight the femininity of women?
Although the shirt skirt is not very picky, but not all styles are suitable for you. For example, if you don't wear a loose shirt skirt properly, you will easily look fat, and it will also look loose and uninspired. Therefore, you should pay attention to the waistline when wearing a shirt skirt. It is best to choose a style with a waist design, such as a strap design at the front of the waist. The shirt skirt with a waist is more lined and thinner. If it is a loose shirt skirt, you can match it with a belt to achieve the same waist effect.
STRIPED SHIRT DRESS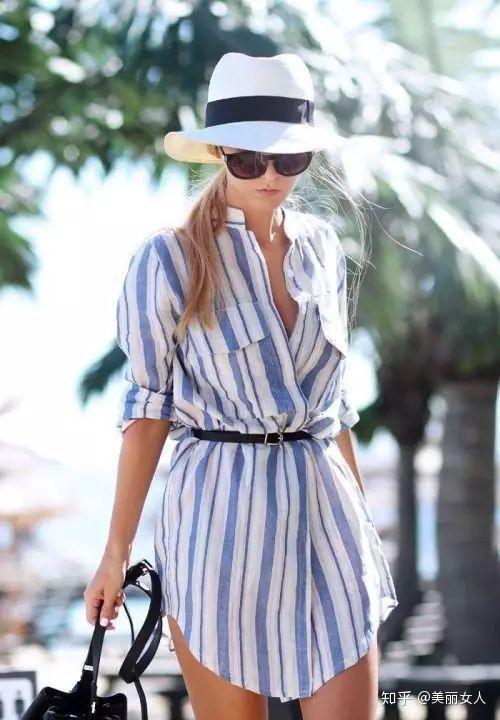 Stripes are definitely timeless classics. Striped shirts can be seen in major fashion brands at any time. Of course, the same is true for striped shirt skirts. The stripes are neutral, put on the shirt skirt, it adds a little handsome feeling to the skirt, it is the perfect combination. Moreover, the striped design visually elongates the proportion and looks thinner~
Stripes have always been a fashion element that will never go out of fashion, adding fashion elements to a single shirt skirt. Striped skirts are still very flattering, and tall and slender girls are easier to control. Girls with a bit fleshy figure are not recommended to buy striped skirts, which will make the whole person look fatter.
PURE WHITE SHIRT DRESS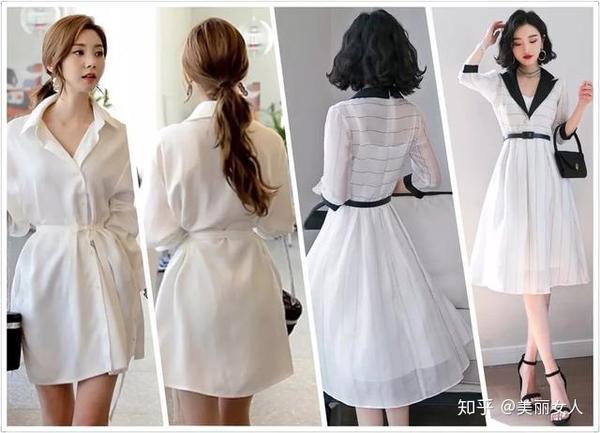 In the hot summer, white looks much more refreshing than dark colors, so everyone likes to wear white items in summer, and shirt skirts are no exception. The white shirt skirt not only looks white, but also looks attractive and energetic on the upper body. If you are an office worker, a pure white shirt skirt must be indispensable in summer.
Patchwork Shirt Dress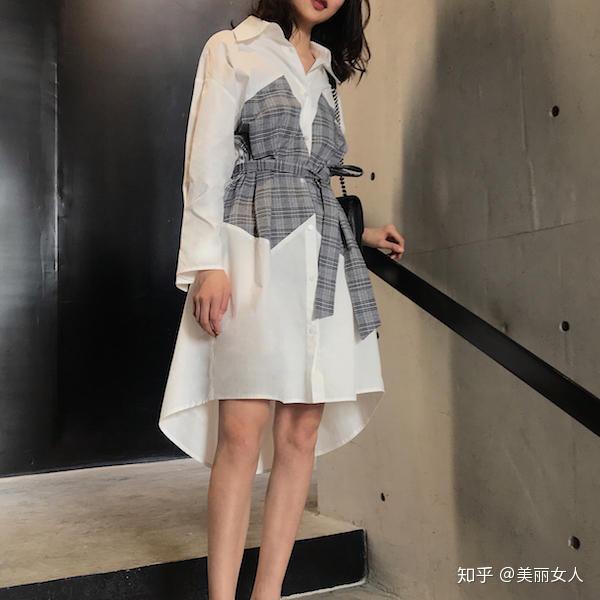 Although the shirt skirt is a simple item, but like a shirt, a little detail design, such as an irregular design or a stitching design, can make a simple shirt skirt look more special. Or a shirt dress with neckline, skirt and cuffs can also become different, so that you don't hit the street.
Off Shoulder Shirt Dress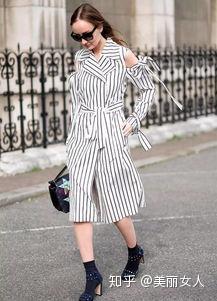 Off-the-shoulder shirt skirts can make girls look elegant. The off-shoulder design can show the mature charm of girls and curve the shoulders. Adding this to the shirt skirt design is ingenious, and it can also solve the problem of some girls with wide shoulders. Solved, there is a little playful feeling.
PRINTED SHIRT DRESS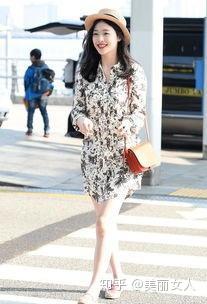 If you want retro and texture, then printing is a good choice. The slightly printed shirt skirt will neutralize the simplicity and monotony of the shirt skirt, maintain the generosity and casualness of the shirt, and add a unique literary and retro tone. Girls who want to have an elegant and charming little woman choose a printed shirt dress.
Tall girls with printed skirts look good in them, suitable for going out on vacation. Small printing is a basic element that is popular every year. Printing can look fresh and natural, making the whole look full of youthful vigor.